Let's Ganbei The Chinese New Year With These Fabulous Baijus
02/03/2022
The National spirit of China and the world's best-selling alcohol category, Baijiu holds its prestige globally. Discover some of the best and unique Baijiu brands available in the U.S. market.
China's National liquor, Baijiu (also known as Shaojiu) is the best-selling spirit in the world. This sorghum-based spirit is believed to be the world's most frequently consumed liquor. With a boost in 2018, the Baijiu market is growing rapidly and is now valued at approx $370 Billion. It has got a rich history tracing back to more than thousands of years. According to research done at the Technical University of Munich, China was the first one in the world to produce drinkable alcohol using fermentation almost nine thousand years ago. Baijiu defines the rich tradition and drinking culture of China, the story of Baijiu is the story of Chinese civilization. This traditional spirit is not only popular in China but is now loved all across the globe.
Baijiu, which translates to white liquor in Chinese, is a colorless liquor primarily distilled from fermented sorghum with some of the other grains. The starter culture Qū is used for the production of baijiu which is also used in the production of soy sauce, miso, and saké. Different types of qū used in the fermentation give baijiu its distinct style. The style of baijiu depends on its aroma, for example, light aroma, strong aroma, sauce aroma, sesame aroma, etc. Primarily, solid-state fermentation is performed to extract most flavors from the grains. It is made using ancient Chinese techniques of distilling liquor which makes it one of the unique spirits in the world.
We have created a list of the ten best Baijiu which are famous for their distinct style and unique flavors. The top three brands in this list are the most valued spirits brands in the world. Dive into Chinese civilization with these popular Baijiu brands that you must try.
Kweichow Moutai ( 茅台 )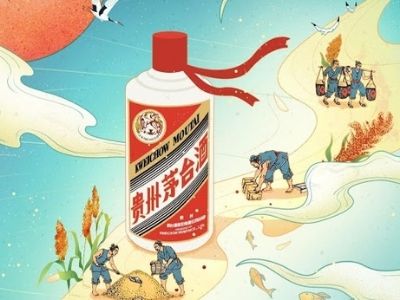 Image Source: Instagram / Moutai China
Kweichow Moutai is a style of Baijiu made in the town of Maotai in Guizhou province. Using the town's name as a brand, only the baijiu produced in this town can be called Moutai. Owned by Kweichow Moutai Co. Ltd, Moutai is the most popular spirit brand in China and the biggest spirit brand in the world. It is the first drink of choice among government officials and people of high profile and is often presented as a diplomatic gift. In China, it is also believed to be a symbol of diplomacy and friendship. Moutai is distilled from a blend of red sorghum, wheat, peas, and water to produce complex flavors; the fermenting mixture is distilled seven times and then stored in batches for three to four years in earthenware vessels before blending.
Tasting Notes: One of the most distinct baijiu, sweet and savory aromas with baked potatoes and soy sauce notes, converting into herbal and earthy flavors with a hint of parmesan and nutty sherry with a long and complex umami finish.
ABV: 35% - 53%
Wuliangye ( 五粮液 )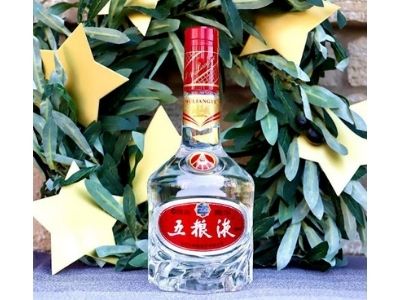 Image Source: Instagram / Cheng International
Wuliangye is produced in the town of Yibin in the Sichuan Province. It is owned by the Wuliangye Yibin Co. Ltd. which is also known as the ' King of Chinese Liquor Industry'. With the original recipe dating back to the Ming Dynasty, it is made using a blend of five organic raw materials including sorghum, wheat, corn, long grain rice, and glutinous rice. It is produced with modern techniques combined with ancient tradition which results in a sustainable, top-quality spirit. Traditional skills and ancient production techniques are applied during the process of fermentation, distillation, and blending before aging the spirit in China's oldest cellars. Being awarded several accolades in the last 600 years, Wu Liang Ye is one of the internationally recognized baijiu brands and is listed in the top 500 most valuable brands in the world.
Tasting Notes: Bouquet of complex peppery aromas, round and smooth texture with pineapple and licorice notes.
ABV: 39% - 68%
Yanghe ( 洋河 )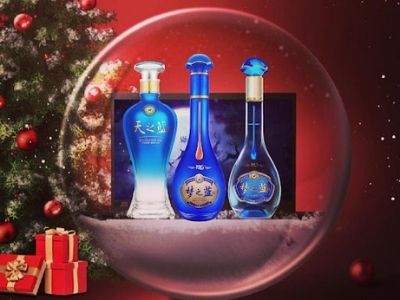 Image Source: Instagram / Yanghe China
Yanghe is a unique style of baijiu that originates from Suqian, Jiangsu province. It was first created during the Qing dynasty as a tribute to Qing royals. Yanghe uses only premium quality ingredients which include Sorghum, Rice, Wheat, Barley, Peas, and Sticky Rice which are fermented and distilled according to the same old techniques. Yanghe stands apart from other baijiu as it undergoes three different temperature changes during fermentation, starting with 64° Fahrenheit, dropping down to 61°, and then finally settling down at 55°, giving it a unique flavor profile. It is then matured in hundred-year-old terracotta jars for not less than 12 months before blending into a complex and flavorful spirit. It is among China's top eight popular spirits and has been named as a national level spirit several times.
Tasting Notes: Clear spirit with the pronounced fragrance of fruits and flowers leading to a soft and smooth refreshing herbal flavor.
ABV: 38% - 52%
Gujing Gong Jiu ( 古井贡酒 )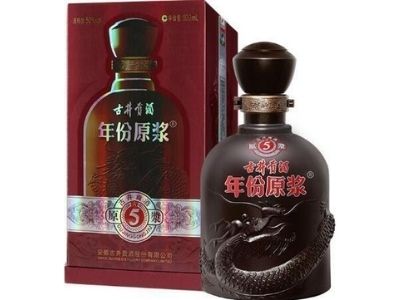 Image Source: Made in China
Gujing Gong is a traditional Chinese liquor that translates to "Ancient Well Tribute Liquor". It is produced in the town of Bozhou in Anhui Province from water sourced from an ancient well that produces very clean and sweet water. Currently, it is owned by Bozhou Gujinggongjiu Liquor Co. Ltd. and is produced using high-quality ingredients with a larger proportion of wheat in the mash bill giving it a distinct full body texture. Gujing is one of the big liquor brands in China and is listed in the top ten most valuable spirit brands in the world.
Tasting Notes: Aromatic with subtle barnyard notes, round medium body with a hint of cinnamon and sweet finish.
ABV: 38% - 50%
Luzhou Laojiao ( 泸州老窖 )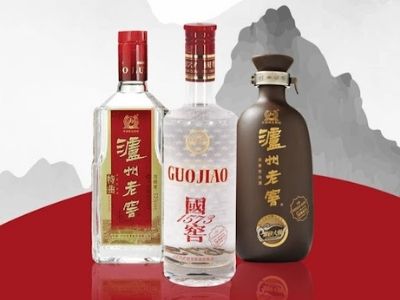 Image Source: Instagram / Luzhou Laojiao
Luzhou Laojiao is an aromatic spirit produced in Xinhua village of Sichuan province. It has an elaborate history that can be traced back to the Ming Dynasty and it is the oldest baijiu distillery in the world that is producing baijiu continuously. Starting as a Chinese rice wine, Luzhou is one of the most loved baijiu in China. It is famous for its unique fermentation which takes place in clay pots giving it a distinct aroma and flavor. It comes in different variations ranging from light aroma to phoenix aroma. It has won many spirits competitions and currently is the 8th most valuable spirit brand in the world.
Tasting Notes: China's first thick aroma baijiu, strong aroma of ripe peach, toasted rice with subtle peppery notes converting into a sweet, peachy palate with a hint of earthiness.
ABV: 42% - 52%
Shui Jing Fang ( 水井坊 )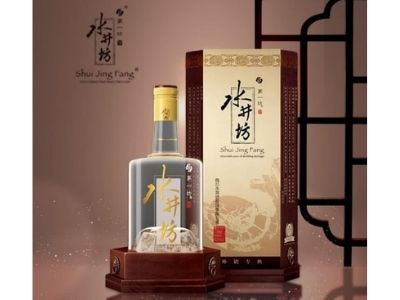 Image Source: Instagram / JDC Duty-Free
Shui Jing Fang is claimed to be China's first baijiu distillery and holds a Guinness world record for being the oldest distillery in the world. It is produced in Chindu, in the Sichuan province. Shui Jing has a long story of baijiu distilling and the history can be traced back to Genghis Khan's Yuan Dynasty. It is aged for a minimum of five years and is blended to perfection with almost 40 years old spirit before filtering through activated charcoal. It has an international reputation with Diageo holding the major shares. It has won the 2015 World Spirits Competition and has also been awarded for best packaging and bottle design.
Tasting Notes: Comparatively lighter aromas with fruity and floral notes. A rich palate of dried prunes with subtle sweetness, earthiness, and a clean finish.
ABV: 38% - 53%
Fenjiu ( 汾酒 )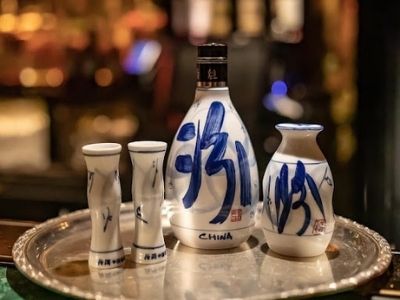 Image Source: Instagram / Fenjiu London
Fenjiu is a light aroma-styled baijiu that is produced in the Xinghua Village of Shanxi province. The granddaddy of baijiu Fenjiu is often nicknamed "The Grandfather Of Chinese Spirits." It is crafted using a unique brewing process that includes double steaming fermentation and solid-state fermentation giving it a distinct characteristic, making it unique in the world of spirits. It is aged for years in ceramic vessels after distillation. Despite being high in alcohol, Fenjiu has a smoother and milder palate. Featured in the poem "Qing Ming", authored by a famous poet from the Tang Dynasty, Fenjiu has a vast spirited history. It has also won gold at the Panama Pacific International Exposition.
Tasting Notes: Clear nose with subtle notes of fresh fruits, full-bodied palate with authentic flavors, and lingering finish.
ABV: 38% - 65%
Jian Nan Chun ( 剑南春 )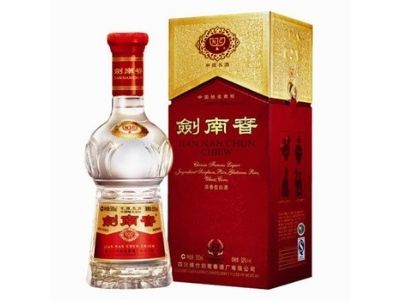 Image Source: Internet Wines
Distilled in Mianzahu County in the Sichuan province, Jian Nan Chun is a strong-aroma-styled baijiu. The first distillation dates back to the Tang Dynasty, over 2000 years ago. It is made by using five ingredients of high quality including sorghum, rice, glutinous rice, wheat, and corn which is blended with rare plateau water and fermented in years old cellars. It is aged in large terra cotta containers for several years before blending into a strong aroma, high-quality spirit. Legends believe that the immortal poet, Li Bai was in love with this clean and elegant spirit. Apart from its long history, Jian Nan is still getting recognized in various spirits competitions and has also been awarded by San Francisco World Spirits Competition for two consecutive years, 2014 and 2015.
Tasting Notes: Pronounced aromas of nuts and flowers with a hint of pineapple, refreshing and sweet flavors exploding in the middle of the palate with a clean, crisp finish.
ABV: 38% - 52%
XiFeng Jiu ( 西凤酒 )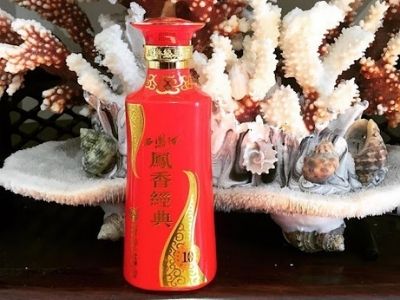 Image Source: Instagram / Baijiu America
Owned by Xifeng Liquor Group Co, XiFeng is produced in Fengxiang County in Shaanxi province. It is a Phoenix Aroma baijiu that has both the categories of light and strong aroma baijiu. It is made from premium quality sorghum, wheat, peas, barley, and natural underground water from the province. The mix is first solid-state fermented in the pits and after distillation, it is stored for three years in large containers called "the sea of the liquor", which is made up of rattan, cotton, and hemp paper giving it a unique style and characteristic.
Tasting Notes: Herbaceous notes with subtle notes of green bell pepper, translating into an earthy palate with a sweet finish.
ABV: 35% - 60%
V.I.P Jiu 8 ( 贵宾酒 8 )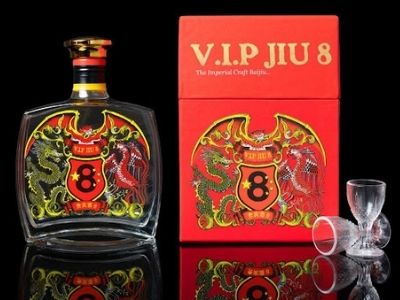 Image Source: Instagram / Baijiu Brands
Founded by Irving Graham, a Chinese antique dealer from Newcastle, V.I.P Jiu 8 is Britain's first craft baijiu which is made according to a century-old recipe. Graham discovered a handwritten note containing a 300-year-old recipe for creating a tonic jiu from an imperial Chinese collection and decided to bottle this century-old recipe after a lot of research. Made using the nine authentic ingredients listed in the recipe, it is carefully crafted by selecting the heart of the alcohol during distillation. It is a versatile spirit made by combining the centuries of tradition and modern innovations.
Tasting Notes: Fresh aromas with herbaceous notes, complex spicy flavors, and a lasting warming vein with a spicy aftertaste.
ABV: 58%
Header Image Source: Drink Baijiu
Article By Tushar Anand, Junior Writer, Beverage Trade Network