Storm Ridge Wines
01/06/2021
Wines with Personality and Character.
Rooted in the hills of Santa Barbara County, Storm Wines emphasizes old-world influences and new-world techniques. The Mediterranean climate, diverse soils, and exciting new opportunities in this budding Central Coast wine region have combined for producing wine.
Story

Ernst the founder worked at Firestone Winery for three years, which proved to be a great learning experience. He worked on a larger scale and did a lot of experimentation with Sauvignon Blanc and other varietals. The storm was started with 6 barrels in 2006. In 2008, Ernst became involved in the winemaking at Curtis Winery. At the end of 2013, he left Curtis to focus on Storm.
Awards won in 2020
Storm Ridge Reserve Pinot Noir 2017
Award: Silver medal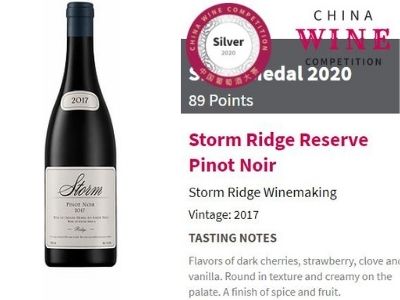 Tasting notes
Flavors of dark cherries, strawberry, clove, and vanilla. Round in texture and creamy on the palate. A finish of spice and fruit.
Storm Ridge Pinot Noir 2018
Award: Silver medal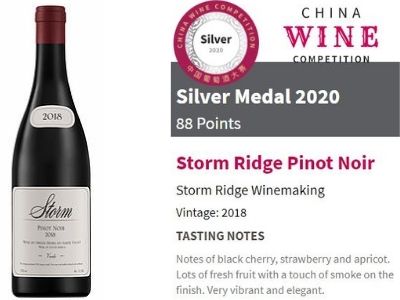 Tasting notes
Notes of black cherry, strawberry, and apricot. Lots of fresh fruit with a touch of smoke on the finish. Very vibrant and elegant.